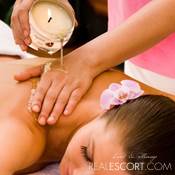 A luxurious massage with warm aromatic oil, hydrating your skin and soothing your mind.
Hot oil massage can soothe, relax and relieve muscle tension, eases stress away, relaxes muscles and improve blood circulation.

Some of the benefits are:

Improves blood circulation.
Increases flexibility.
Improves your mood and can beat depression.
Gets rid of dead skin and dirt effectively.
Better and deeper sleep at night.
Keeps your skin healthy.