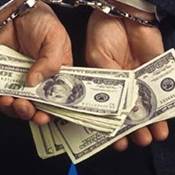 Dominance - Money slave is when the customer gives money to be humiliated.

More info on this subject:
Erotic humiliation is consensual psychological humiliation in order to produce erotic excitement or sexual arousal. This can be for the person being humiliated or for the person humiliating, or for a spectator. It may be part of BDSM and other sexual roleplay.